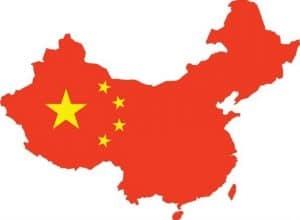 China, officially the People's Republic of China (PRC), is a country in East Asia and the world's most populous country, with a population of around 1.404 billion. Covering approximately 9,600,000 square kilometers (3,700,000 sq mi), it is the third- or fourth-largest country by total area. Governed by the Communist Party of China, the state exercises jurisdiction over 22 provinces, five autonomous regions, four direct-controlled municipalities (Beijing, Tianjin, Shanghai, and Chongqing), and the special administrative regions of Hong Kong and Macau.
China emerged as one of the world's earliest civilizations, in the fertile basin of the Yellow River in the North China Plain.
The word "China" has been used in English since the 16th century. It is not a word used by the Chinese themselves. It has been traced through Portuguese, Malay, and Persian back to the Sanskrit word Cīna, used in ancient India. The official name of the modern state is the "People's Republic of China"). The shorter form is "China"
China's landscape is vast and diverse, ranging from the Gobi and Taklamakan Deserts in the arid north to subtropical forests in the wetter south. The Himalaya, Karakoram, Pamir and Tian Shan mountain ranges separate China from much of South and Central Asia. The Yangtze and Yellow Rivers, the third- and sixth-longest in the world, respectively, run from the Tibetan Plateau to the densely populated eastern seaboard. China's coastline along the Pacific Ocean is 14,500 kilometers (9,000 mi) long and is bounded by the Bohai, Yellow, East China and South China seas. China connects through the Kazakh border to the Eurasian Steppe which has been an artery of communication between East and West since the Neolithic through the Steppe route – the ancestor of the terrestrial Silk Road(s).
China's climate is mainly dominated by dry seasons and wet monsoons, which lead to pronounced temperature differences between winter and summer. In the winter, northern winds coming from high-latitude areas are cold and dry; in summer, southern winds from coastal areas at lower latitudes are warm and moist. The climate in China differs from region to region because of the country's highly complex topography
STUDY MBBS IN CHINA
Why Study MBBS In China?
As CHINA is one of the leading countries in providing quality education and facilitates students with several benefits. It is definitely a good option to study MBBS in China. In recent years, a lot of students from different parts of the world are also opting China for medical education. Last year, more than 10,000 students came to China to study medicine, most of them selecting an English-medium MBBS program. You may have the doubts on why they unhesitatingly to choose China as their medical career starting way, it is believed that the following are the beneficial reasons:
Eligible for any medical licensing examination across the globe.
Graduate with a globally recognized medical degree.
On par with western higher education in medicine.
Easy getting admission to a top medical university.
Living costs and tuition are considerably lower in China.
Immersing yourself into an international studying environment.
Plenty of quality hospitals for internship.
Colorful and fulfilling campus life.
Study in a society with excellent public security.
Explore the long-standing history and profound culture.
Advantages to Study in China:
China has become one of the most popular study abroad destinations for international students because of its long history and exciting culture. Here are some reasons to join them.
Travel and Exploration
It's Affordable
Employment Advantage
Quality of Education and International Relations
Experiencing the Culture First Hand
No Entry Test
Highest Visa success Ratio
Fast procedure
The requirement for admission in MBBS:
Minimum 60% marks in Fsc pre-medical with age limit 18 Year-23 year.
Intakes:
September Intake
March Intake (In limited universities)
Procedure:
Step-1
You'll have to register with HSA to process your admission application.
Below mentioned documents are required for admission
Documents Required for admission:
Copy of Year 10, 12 Results (Marks Sheets and Certificates)
Copy of Passport & ID Card
English Proficiency certificate
Character certificate from college
Bank statement 08 – 10 lac (PKR)
Police Character Certificate
Certificate of Medical fitness
Passport size photograph
Father/Sponsor CNIC
Admission charges (3000-6000 RMB as per individual university)
In 06 – 08 weeks admission and Visa letter are received.
Step-2
After receiving the original admission and JW202 (Visa letter) via courier, you'll have to appear in Chinese Embassy Islamabad or Karachi to get your entry clearance for China as a student. At this stage, student is required to submit all attested original educational documents.
We'll guide and help you to complete all the process.
This process will take usually 3-4 days to accomplish.
Setp-3
After getting China Student Visa stamp at your passport, you are ready to go your prospective university in China.
You'll have to get Tick to fly for your studies in China (approximately cost Rs.60,000 – 65,000/-).
University representative will be ready to pick you for the airport and take you the university.
He'll also help you to arrange you hostel and in all other matters.
UNIVERSITIES ON OUR PENAL: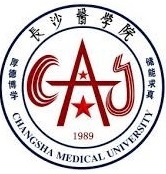 Changsha Medical University/College (CSMU), China's governmental medical university for undergraduates was founded by the famous educator Binsheng He in 1989. It is situated in Changsha, capital of Hunan Province and was upgraded to a medical university for undergraduates in 2005 by Ministry of Education. CSMU is under the jurisdiction of Hunan People's Government and the professional guidance of the Department of Public Health of the government. CSMU is listed in WHO's World Directory of Medical Schools and is welcoming students from all over the world.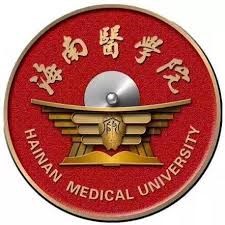 Over the past 65 years since its founding, Hainan Medical University (HMU) has trained more than 40,000 students, with one academician, and 2 in the provincial level leadership. Graduates from HMU are now working in over 10 different countries and regions including Hong Kong, Macao and Taiwan.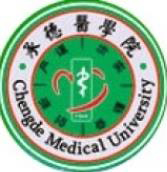 Chengde Medical College is a university in Hebei, China under the provincial government. The College was established in 1945, and adopted its current name in 1982.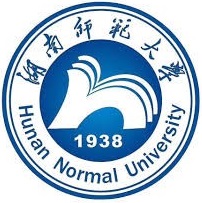 Founded in 1938, is a higher education institution in Changsha, Hunan Province. The university is a national 211 Project university, one of the country's 100 key universities in the 21st century that enjoy priority in obtaining national funds. It is also a Chinese Ministry of Education Double First Class Discipline University, with Double First Class status in certain disciplines.
Consisting of five campuses, Hunan Normal University covers a total area of 1.78 km², with one million square meters of floor space. Most of the campuses are located near the Yuelu  Mountain.The university is divided into 23 colleges, 3 teaching departments, 51 research institutions. The university offers 74 undergraduate programs, 147 master programs, and 55 Ph.D. programs. There are 10 postdoctoral scientific research stations, 13 State Training and Research Bases or Centers and 7 key laboratories, jointly constructed by the Ministry of Education and Hunan Province, on the campus.
Since its founding, the university has educated nearly 300,000 students, including about 4,000 international students and students from Hong Kong, Macau and Taiwan. Currently, over 24,000 undergraduates, 8,000 graduates and 300 international students are studying on campus.
CAMPUSES:
Hunan Normal University boasts 7 campuses in Changsha City.
Erliban Campus
Nanyuan Campus
Xianjiahu Campus
Taohuaping Campus
Zhanggongling Campus
Tianma Campus
Xiangdongyiyuan Campus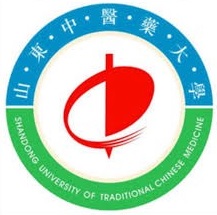 Is a public  university based in Jinan City, Shandong Province, China. It was established on October 16, 1958 as the Shandong Traditional Chinese Medicine College. In 1978, the college became a national college for Traditional Chinese Medicine College. In 1981, the college was classified as a higher education institution in the province. In 1996, the university restructured into a public university and became officially as the Shandong University of Traditional Chinese Medicine.
 CAMPUSES:
Changqing Campus
Lixia Campus

Panel Institutes
Our panel Universities is situated at different provinces of china.
All government universities recognized by Ministry of education china.
The degree is accordance to PMDC/WHO/GMC/NMC/MCI guidelines and is equivalent to degree Medical graduates of WHO and MD of USA.
Fee package Includes: Tuition Fee, Hostel Fee, Registration fee, Admission fee, invitation jw202 charges, Management charges, Residence Permit, Medical Checkup, Insurance Fee, Books, filing fee, Etc.
Expenses Details:
University Name
Location
Distance from Beijing
Distance from Shanghai
1st year Expense
2nd year to onwards

Tuition& Hostel Fee

Changsha medical University
Changsha Capital city, Hunan province
15 h 17 min
11 h 21 min
50000Y=7400$
29600Y= 4400 $
15000km
1110 km
Hainan Medical University
Haikou Capital city, Hainan Province
30 h
22 h 40 min
37500Y=5600$
24100Y=3600$
2721 km
2029 km
Chengde medical University
Chengde city, Hebei province
14 h 29 min
2 h 54 min
40200Y=6000$
21500Y= 3200 $
1382 km
237 km
Hunan Normal University
Changsha city, Hunan province
15 h 39 min
11 h 43 min
36000Y =5500$
23600 Y= 3400$
1509 km
1101 km
Shandong University of TCM
Jinan city, Shandong province
4 h 36 min
8 h 58 min
40000 Y=6000$
23000Y=3450$
424 km
854 km
Special Note:
According to the new Rule of Ministry of Education China, the Chinese language is Compulsory in first year of MBBS Course in every university.
The student will bear the expense of medical checkup, healthcare Insurance, and visa extension charges from 2nd year to onward every year by him.
Above fees must be paid in US dollar or in Chinese Yuan upon arrival in university.
Food & Pocket Expenses are approx. 800-1000 Yuan/month.
Above mentioned fees are subject to change by Chinese governments
LIVING EXPENSES IN CHINA FOR AN INTERNATIONAL STUDENT:
For foreign students, cost of living in China largely depends on their lifestyle, although it is easy to minimize day-to-day costs depending on how much luxury a person wants to live in and how far they will go to re-create the way they lived at home. For example, if you want to buy something imported, Western-style brands and goods, the price will be significantly more expensive – cereal, in particular, is exorbitant. Also, things are not typically Chinese such as dairy and wine, the price is usually higher than buying them back at your home. On the other hand, local products and services are widely available and incredibly affordable. Fresh produce and food stuffs, clothing, entertainment and domestically manufactured electronics are all very reasonably priced in China.
Below is a cost of living in China chart.
(Note that prices may vary depending on product and service provider and the list below shows average prices)
Accommodation (monthly rent from unfurnished to furnished)
Single room on campus
RMB 3,000
Double room on campus
RMB 1,500
Furnished 2 bedroom apartment
RMB 8,000
Unfurnished 2 bedroom apartment
RMB 6,500
Food and Drink
Milk (1 liter)
RMB 15
Cheese (500g)
RMB 107
Dozen Eggs
RMB 15
White Bread
RMB 15
Rice (1kg)
RMB 7
1 packet of cigarettes (Marlboro)
RMB 15
Public Transportation
City center bus/Subway fare
RMB 2
Taxi rate per km
RMB 3
Eating Out
Big Mac Meal
RMB 25
Coca Cola (330ml)
 RMB 3.50
Cappuccino
RMB 30
Bottle of beer
RMB 35
Three-course meal at a mid-range restaurant
RMB 200