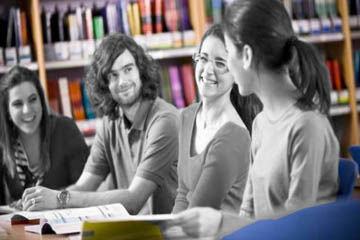 There are different types of
organization in the UK
who offer scholarships to international students. Also, there are categories of an international student for example students from EU also considered international but for them, the criteria for scholarship is entirely different from the students from subcontinent. Similarly, students from Africa have different criteria with the students applying from
China, India, Pakistan and Bangladesh
have different requirements to secure scholarship even from the same organization.  To understand we would advise that student do their own research. But for your help we have highlighted few organizations who provide scholarship funding for international students.
One of the perception has been around that students with higher grades can get these scholarships. Perhaps it is right in many cases, but the fact is the criteria to secure these scholarship is not only the high grades but need a lot more then that. For example Chevening Scholarships aims to provide support for for "future leaders, influencers, and decision-makers from all over the world to develop professionally and academically, network extensively, experience UK culture, and build lasting positive relationships with the UK"
http://www.chevening.org/
Similarly many scholarships are based on the candidates ability to bring the changes and diversification with new ideas and innovations. if we talk about UK there is a list of available scholarships and if you are really looking to get one you need to do your own detailed research. For your help we have list out few organization and their website addresses where you can fine more information by checking the links of these organizations individually.
Following is the list of the key available scholarships in UK along with there website addresses
UK government funding scholarships for international students;
British Chevening Scholarships http://www.chevening.org/
Commonwealth Scholarships for Developing Commonwealth Countries  http://cscuk.dfid.gov.uk/
Commonwealth Shared Scholarship Scheme at UK Universities  http://cscuk.dfid.gov.uk/apply/shared-scholarships/
Non-governmental UK scholarships for international students:
Euraxess UK  https://www.euraxess.org.uk/
CastleSmart Scholarship http://castlesmart.com/on-load-popup/
Charles Wallace Pakistan Trust Scholarships http://www.wallace-trusts.org.uk/index.html
There are also university specific scholarships in UK, we shall write in details in our later blogs. In the meantime if you need more information please fill out our following form