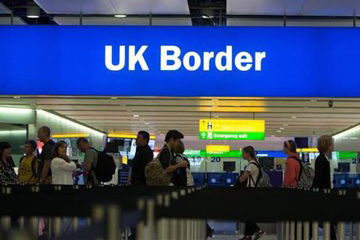 Immigration Route for International Students to stay in the UK for another 2 years after completion of their studies!
In every overseas expo, seminar or information session of UK higher education, one of the key questions from the students is; Are we allowed to work in the UK after the completion of our studies?
Generally while answering this question UK education promoters become a little uncomfortable. This is not because of the legal possibilities for students to work in the UK after their studies but due to the current political situation in the UK.
There is more 'hue and cry' about the negative propagation that UK has completely closed its immigration doors for graduates who recently completed their education in the UK. It is not entirely true; there are still opportunities for international student.
One of the routes is for those graduates who performed better in their studies and have the innovative idea to establish a successful business in the UK and developed the entrepreneurial skills; these graduates can apply for Tier1 (Graduate Entrepreneur) visa.
There are many eligibility criteria for Tier1 (Graduate Entrepreneur) visa but the main and fundamental requirement is for graduates having a Bachelors, Masters, or Ph.D. degree from any higher education institute in the UK with an innovative idea which is acceptable and endorsed by higher education institutions in the UK or by UKTI (UK Trade and Investment) under their Sirius Programme, then they can be eligible for Tier1 (Graduate Entrepreneur) visa. This visa restricts students with qualifications such as Foundation Degrees, PGDs or awards from outside UK campuses and honorary awards.
There is basic documentation needed before any graduate can apply for this visa and all the details are available on UK government website https://www.gov.uk/tier-1-graduate-entrepreneur-visa.
Tier1 (Graduate Entrepreneur) visa will allow graduates to extend their stay for another 2 years in the UK, initially, the visa is awarded for 1 year and it can further extendable for another year.
If graduates have a successful business in these 2 years and they need to further extend their stay in the UK, they can switch to Tier 1 (Entrepreneur) Visa, which allows them another 3 years extension to live in the UK. This means that students after their graduation can stay in the UK for 5 more years by extending their visa under Tier 1 visa routes. Tier 1 (Entrepreneur) Visa is also further extendable to indefinite leave to remain (ILR) provided that they fulfill the requirement. The details about the eligibility to extend Tier 1 (Entrepreneur) visa are also available at https://www.gov.uk/tier-1-entrepreneur/extend-your-visa