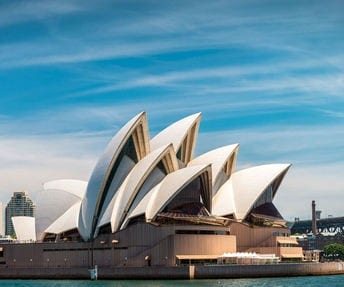 Australian study visa
Australia is the 6th largest country, located in Oceania. The capital of Australia is Canberra. In 2017, the population of Australia was 24.6 million. The country has been always attention to tourists, which recorded 8.5 million tourists in the past and the figure is rising gradually. The country is well known for its highly urbanized and metropolitan cities and the study in Australia. The country is considered one of the safest countries around the world.
Australia's economy is based on different sectors of Banking, telecommunication, manufacturing, and international students which make study in Australia famous. The famous landmarks in the country are Sydney Opera house, Sydney Tour eye, Great Barrier Reef, Sydney Bridge, Beaches and many more.
Australia has the highest number of international students who are living in the country. In 2019, More than 800,000 international students were studying in Australia. Many students prefer to study in Australia from Pakistan because of its cultural diversity, friendly environment and a top-class education. The study in Australia for Pakistani students is a great opportunity. Our consultancy services will help you to study in Australia.
Here we the points which you need to know if you plan to continue your study in Australia
Answers of a few quries
Why study in Australia?
So, the question is why study in Australia is given too much importance rather than other countries. Why do students want to study in Australia? Due to the world-class study in Australia, it is the reason behind the attraction of international students increasing in the country. Australia is on the top list of study destinations across the world, it comes up in the list of the developed countries of the U.K, U.S.A, and Canada. During studies, students can also do a job. Australia has a higher literacy literate, high employment rate, low crime rate, growing economy, developed streets, highly urbanized cities, friendly people, many beautiful landscapes for tourism, English speaking country, working opportunities, high standard of living and many more. There are also opportunities for study scholarships in Australia.
Is it possible to study in Australia without IELTS?
The question is still asked that is it possible to study in Australia without IELTS in 2020? The study in Australia without IELTS is an exceptional case. However, there may be some ways to pursue your further studies, but IELTS is necessary to take when you are applying to a foreign country especially if the national language of the country is English or where English is usually used to communicate. You need to prove your proficiency in English by taking IELTS. The minimum requirement is 6 or 6+ bands. IELTS is not difficult at all, just it takes simple techniques and a strong grip over the basics of language. If you feel that you need a guide or special coaching for IELTS than just give us a call and join our services. Our expert consultancy and IELTS preparation guide will not let you down in terms of IELTS. We will help you to achieve your desired band in IELTS. The complete process will be under our supervision until selecting your desired program to the day you board your pass at the airport.
Complete your Bachelor's in Australia
If you are planning from the previous years to pursue your higher studies in abroad, then we have great news for you. With our consultancy services, you can make this possible, we can help you to study in Australia 2020. Completing bachelors from Australia is considered to be the wise option so far because there are many perks of it. You can work and study. After completing the degree you can apply for permanent residency. Another influential attraction for international students is studying in Australia after 12th grade/F.Sc. / O&A levels. International students living in Pakistan often apply for higher studies abroad. To apply for the bachelor's in Australian Universities requires certain things to be accomplished. You need to pass some tests to prove your proficiency in English (IELTS).
Top universities in Australia
Here we are listing top universities. Students have access to study a diverse range of undergraduate programs, post-graduate programs and more. There are many programs offered where students can study Acca in Australia, MBBS, computer sciences, engineering programs, social sciences, and various fields.
University of Melbourne
University of Sydney
UNSW Sydney
Monash university
University of Queensland
University of Adelaide
Australian National University
University of Technology Sydney
RMIT University
Macquarie University
University of Wollongong
University of Newcastle
Griffith University
Avondale University College
University of Wollongong
 To see more Universties or educational institutes in Austarlia (Click here)
The Australian study is the way to Australian immigration
The Australian study is key to immigration and a permanent visa. The perks of permanent visa are that they can work in the country, study in the country without any obstruction, and all the other rights which are provided to Australian citizens. Usually, international students want to apply for permanent residency. To do that so, one has to prove the skills so that to seek a technical job and to show skills to the Australian Immigration department. By studying in Australia, working and having expertise in English can lead to PR.
Benefits of Australian Immigration
Student loans
Job opportunities
Grant to sponsor your family
Homeowner grant
Healthcare insurance
Social security benefits
Apply for citizenship
Free education for children
Highest paying jobs in Australia 2020
Some of the highest-paid professions include and their average Salaries:
Surgeons
General counsel
Engineers
IT experts
CEO's
Managing Directors
Mining engineers
Lawyers and other legal consultants
Sales managers
Software developers
Dentist
However, the average full-time salary in Australia in mid of 2018 was $82,436.
Annual wage state's wise
The annual salary of various states of Australia is listed:
Capital territory ( $94,000)
Western Australia ($90,000)
Northern Territory ($86,000)
New South Wales ($83,500)
Victoria ($80,000)
Queensland($80,304)
South Australia($75,300)
Tasmania($71,700)
NOTE: The salaries according to the states may vary, so you may find differences in the figures.
Blue-collar jobs
Here we are listing, the most demanding and paying blue-collar jobs that are available in the country and are demanding:
Driving jobs
Carpenters
Manufacturers
Plumbers
Assistants
HR advisors
Receptionist
Living cost in Australia
Managing expenses while living in an international country is very important. So, it is better to know the cost of living in the country.
Accommodation: The average rent of a Single bedroom, apartment costs around $1,700 approximately.
The average rent of a triple bedroom, apartment costs around $2,800 approximately.
Food: The average food cost in a mid-range restaurant is $20-$30 approximately.
Transportation: The ticket price for local transport (one-sides) costs around $4 approximately.
NOTE: The figures discussed above, may vary.
Bachelor Programs in Australia 2020
Top class universities in Australia offer wide ranges of bachelors programs, there are many fields in which you can apply some of the famous programs are:
Bachelors in Engineering ( Various Programs)
Bachelors in Business Studies
Bachelors in Accounting & Finance
Bachelors in Media Studies
Bachelors in Computer Sciences
Bachelors in Biomedical Sciences
Bachelors in health sciences
Bachelors in Computer Sciences
Bachelors in Social Sciences
However, we also help the students to study in Australia for free options.
Study life in Australia
The student life in Australia has been a great experience for Pakistani Students and the student life there lies of great experiences. Pakistani students enjoy the various activities offered by universities. The activities of sports, outdoor activities, recreational trips, student gatherings, international conferences, gaming, and study tours to various countries make it a wonderful experience for them. However, the study in Australia, for Pakistani students is an influential attraction. Similarly, more than 500,000 students from Pakistan are currently studying in Australia.
So, the study in Australia is considered as a top study destination around the world. The complete details about the Australia study visa price in Pakistan will be provided.
By knowing these facts. It might encourage you to apply to Australia before applying anywhere else. If you want a secure future for you and for your family, then applying to Australia might be beneficial for you. Our consultancy services also include free assessment for immigration and study visas. Grab the opportunity and get your assessment done for free! 
Australia welcomed more than 800,000 international students in past years, so try out your luck; you might be one of those lucky ones.
If you want to know about study in Australia from Pakistan requirements, then we will give you the detailed information. We will help you to study or work in the desired country. The complete process will be under our expert supervision. From the process of sorting out your desired country, selecting the program, bachelor's, masters or Ph.D., filling out its application form, free study opportunities, Scholarships, and accommodation, till the day of your flight. We will be with you. We are one of the top study consultants across Pakistan.
Our firm is a professional Best consultancy provider, delivering the conveniences of Study-Visa, with the motive of helping the students, while providing top-notch consultancy assistance. We aim to help our clients to pursue their career or their dream of studying abroad or helping them to complete their process of immigration. We provide students various offers to study abroad including top study destinations UK, USA, Australia, Canada, and European countries (Germany, Denmark, Sweden, England, France, Netherlands, and many other destinations). Pakistan has numerous Visa consultants that are working in the field. We claim that we are one of the top advisors to the students. With our trained and experienced agents, we provide our expertise to the students by guiding them with the true path for their higher studies. It is our top-most priority to make our clients satisfied with our services. The skill is to get the best one and support the process accurately to get what you desire. It distinguishes us from others. Top Consultants for study in Australia. Free assessment. Professional consultancy services in Lahore. Study in Australia for Pakistani students scholarships.
Give us a call and book a free appointment! Don't miss the opportunity.(Click here)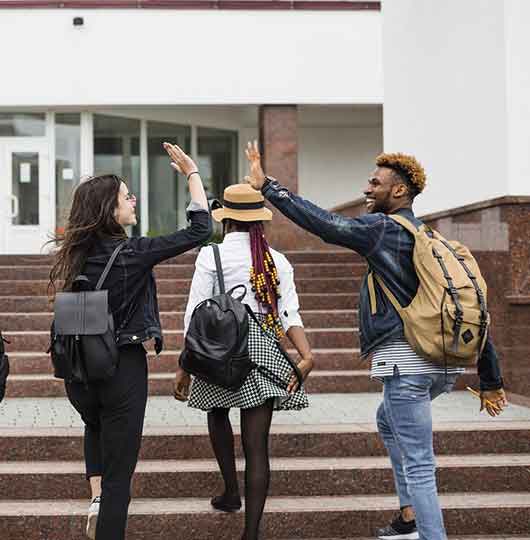 You can apply Visa & immigration from any branches

More than 20+ years of experience of our Lawyer

Best Coaching & Exam Preparation with our Coaching center

30+ Country Immigration and Trusted by thousand of people

We Provide Immigration Services Form Experience Agents
You use this site regularly and would like to help keep the site on the Internet, please consider donating a small sum to help pay for the hosting and bandwidth bill or randomised words which don't look even slightly believable passage.