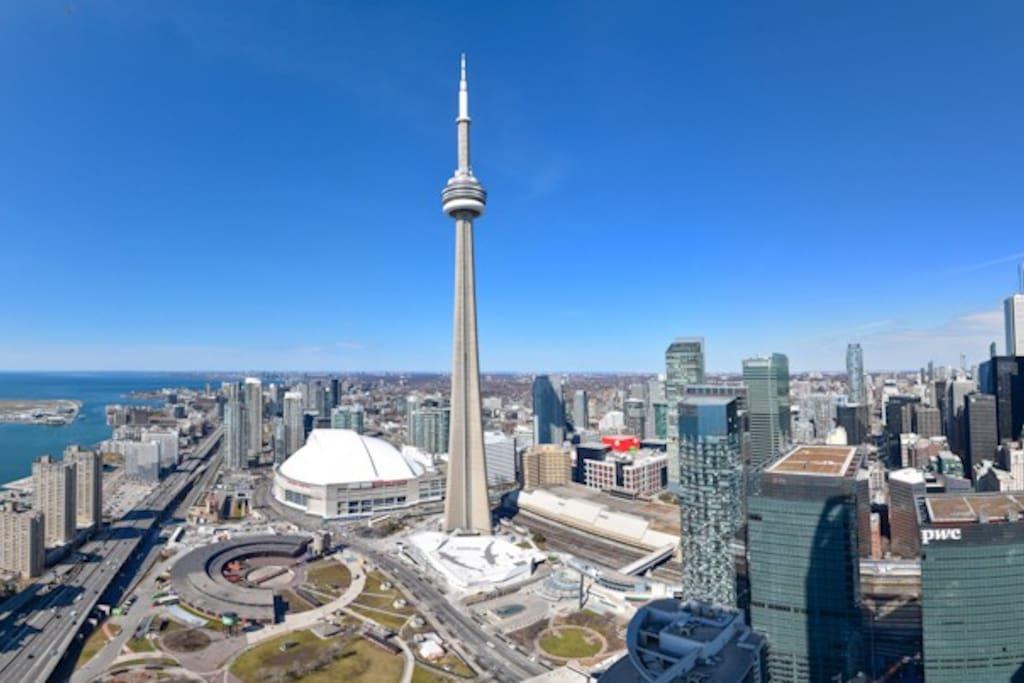 Canadian study visa
Canada is the world's second-largest country by area, having 10 provinces, located in the North American continent, bordering with the United States of America. The population of Canada is about 37.59 million. Normally, when thought about Canada, cold weather and snow comes up in the mind but it is a diverse land having beautiful landscapes. Canada is a developed country having 16th highest per capita income and has 12th leading ranking in the Human Development Index. Canada comes up in the list of the biggest economies around the world.
Being an International Student living in South East Asia, Have you ever thought of studying abroad? Do you want to study in Canada? If yes, then it might not be as difficult and expensive as you think.
Canadian Study is ranked as the third top study destination across the world. On the top is the U.S.A and on the second is the UK. Due to the strict immigration policies of the USA and the UK, many students worldwide don't prefer to go there, and the best option left is Canada. The Canadian study system includes both public-funded and private schools, community colleges/ technical institutes, career colleges, language schools, secondary schools, universities and university colleges.
So, the usually asked questions are, Why Study in Canada? Can we study in Canada without IELTS? How to study in Canada after 12th?
Located in North America, Canada is surrounded by many 3 oceans and is the attraction for many people due to some of its famous landmarks like Confederation Bridge, CN Tower, Niagara fall and home to many beautiful lakes.
Here are the answers to your queries:
Answers of a few queries!
Why Study In Canada?
According to the usnews.com, the 2020 Best Countries for Education are ranked, based on having a well-developed public education system.
Those countries are:
   The United States of America
   United Kingdom
   Canada
The education standard in Canada is one of the primary factors in attracting foreign students to their land. Canada's high academic standards and uncompromising quality controls show high-quality education which helps the students and immigrants a successful future. 95% of international students recommend Canada as a study destination. The literacy rate had been the determinant for the development of countries. The United Nations Development Report's 2018 Statistical Update ranks each country in the world based on its HDI ranking in which Norway topped the list. Furthermore, the literacy rate in Canada is 99.00%.
These are the facts for the developed Countries which include European countries, America, and Canada. So, the people living in the developing regions where literacy rate is not as high, and the standard of education is quite low, often plan to pursue their careers and bachelor's degrees from abroad
Study in Canada without IELTS
Without IELTS study had always been a long debate and an always asked question by Pakistani students, however, some claims also suggest that without IELTS study is possible but all of them are scams. Our expert consultancy and IELTS preparation guide will not let you down in terms of IELTS. We will help you to achieve your desired band in IELTS.
Complete Bachelors in Canada
Another influential attraction for international students is studying in Canada after 12th grade/F.Sc. / O&A levels. Many of the international students living in developing countries often plan to pursue their higher studies abroad. Most of the students are from Pakistan, Sri Lanka, India, and Bangladesh. To apply for the bachelor's in Canadian Universities requires certain things to be accomplished. You need to pass some tests to prove your proficiency in English. There are different language proficiency tests like IELTS, TOEFL, GRE, etc. Other than this proficiency proving tests, you can also go for some other tests that the Canadian higher education system allows. Those tests include; Canadian English Language Proficiency Index Program (CELPIP) exam, TEF exam, TCF Canada.
Canada requires educated people
With its transcendence in the technical fields, Canada requires educated people, who come to their country and work in the fields. It is obvious that whenever any developed country is excelling in technology, it needs educated people to run their industries which might be Electrical, mechanical, Automotive, or Software Industry. It requires people, so the same case is with Canada. It might be you working as a skilled worker in Canada.
Canadian Study is the way to Canadian Immigration  
Another influential attraction for international students is the possibility of immigration. After studies, people with Canadian credentials and Canadian work experience may apply for permanent residency without leaving Canada. Completing your studies which may include a Bachelor's program (4 years), Masters (2 years), or any technical diploma of 2 years, you can apply for permanent residency afterward by spending more than 6 months one can apply for Canadian citizenship.
Major Benefits of Canadian Citizenship
Besides all the quality and living standards you get while being a Canadian Citizen, there are also major benefits to your family. These benefits include the Canada Child benefit program in which the govt pays $6,639 per year for children under 6 and $5,602 per year for children aged between 6 -17.
Free Health Care: When you become a Canadian citizen or a permanent resident you may apply for health insurance, in which you don't have to pay for major health care.
Free education: Yes! It's true, your children get free education till high school.
On certain Requirements of the Immigration and Refugee Protection Regulations (IRPR), immigrants are granted long term loans that are interest-free.
Tech jobs are on demand
Living in the current era, this age is considered to be the age of technology, with its development over time, it is excelling rapidly and in Canada and there are a lot of tech jobs on demand.
In the Waterloo region, there are over 2500 jobs available to qualified individuals in the technological industry at any given time.
The job stats from famous tech company are listed:
CompTIA's "Cyberprovinces™ 2019" reveals that net tech employment across Canada totaled an estimated 1.66 million workers at the end of 2018, a 3.8 percent increase over the prior year. Since 2010 net tech employment has increased by an estimated 249,000 new jobs.
Higher Pay Scales
Gathering some of the facts and figures, it is concluded that the Canadian people are getting much higher pay. The team at Statistics Canada releases regular updates on hourly wages for professions across the country. According to their latest numbers (January 2018), the average Canadian salary is $26.83/hour or $55,806.40 a year (based on a 40-hour workweek).
Some of the highest-paid professions include and their average Salaries:
Specialist physicians – $180,440
Dentists – $149,760
Petroleum engineers – $130,520
Engineering managers – $116,600
University professors and lecturers – $120,848
Other managers in public administration – $117,000
Geoscientists and oceanographers – $115,440
Senior government managers and officials – $115,336
Commissioned police officers – $112,944
Here is the average wage according to the states of Canada:
Hourly Wages are listed:
Alberta  ( $15 )
British Columbia  ($13)
Manitoba    ( $11.65) 
New Brunswick  ($11.50)
Newfoundland & Labrador  ($11.40)
Northwest Territories ($13.46)
Nova Scotia ($11.55)
Nunavut ($13.00)
Ontario( $14.00)
Prince Edward Island( $12.25)
Quebec ($12.50)
Saskatchewan ($11.32)
Yukon  ( $12.71)
Source: Retail Council of Canada
Some famous blue-collar jobs are:
Copywriter
Diver
Receptionist
Developer
HR manager
Registered nurse
Salesman
General Labor
Cashier
Living cost in Canada:
Medium-sized apartment in Montreal costs: $860 (approximately)
Medium-sized apartment in Toronto costs: $1400 (approximately)
Medium-sized apartment in Calgary costs: $1100 (approximately)
However various costs on living vary in different states.
Food cost:
The average cost for breakfast is about $10.
The average cost for lunch is about $15.
The average cost for dinner is about $20.
Daily budget for food:
Regular: $28 a day for a single person.
Moderate: $44 a day for a single person.
Luxurious: $100 a day for a single person.
The education system in Canada includes both publicly-funded and private schools, community colleges/ technical institutes, career colleges, language schools, secondary schools, universities and university colleges.
SDS (What is SDS?)
Now Pakistani students can get their study permits quicker by SDS in 21 calendar days if the student fulfills the requirements.
Eligibility Criteria:
IELTS Overall 6 bands, with no band less than 6 in each module LISTENING READING WRITING AND SPEAKING
GIC of $10,000 which would be refundable to the student monthly
The annual tuition fee will be submitted by a student.
40 hours per fortnight work allow, which includes 20 onshore and 20 offshore hours.
 NO BANK STATEMENT REQUIRED
A student can apply with family
Bachelor Programs in Canada 2020
Top class universities in Canada offer wide ranges of bachelors programs, if you want to study in Canada after F.Sc/HSSC, there are many fields in which you can apply some of the famous programs are:
Bachelors in Engineering ( Various Programs)
Bachelors in Business Studies
Bachelors in Accounting & Finance
Bachelors in Media Studies
Bachelors in Computer Sciences
Bachelors in Biomedical Sciences
Bachelors in health sciences
Bachelors in Computer Sciences
Bachelors in Social Sciences
However countless programs are available for the international as well as Canadian Students
Study M.S In Canada
A Master's study in Canada requires a CGPA of 3.0/60% or above and IELTS band 6.5.
There are almost 96 universities in Canada with more than 0.2 million students.
Canada study visa requirements for Pakistani Students
 If you are a student from Pakistan and want to study in Canada, there are certain requirements for the Pakistani students for the permit of the student visa.
You should apply 4-6 months before the intake
Application for the visa can be applied in two ways online or written. If you go for a written application, then you have to apply for it at the visa application center. Pakistani Students may have to go through some biometric verification.
Study cost in Canada
When it comes to the cost of study in Canada, It is not free, but it is quite affordable as compared to the study cost in America, UK, and Australia. The tuition fee of the Universities and colleges is affordable.
The tuition expense can vary from CAD 10,000 per year to approximately CAD 20,000 annually for an undergraduate degree.
Visa requirements:
Conditional offer letter/Offer letter
Acceptance letter from the university/Institute
All educational documents attested by relevant authorities
Two recent passport size photographs
Proof of funds
Tuition fees payment receipt
Family registration certificate
Police character certificate
To apply for the Canadian Study permit you would have to pay 150 CAD, 85 CAD for biometric verifications. Did you know? There are over 215,000 Canadians of Pakistani origin living in Canada.
So, the study in Canada is considered as a top study destination around the world. By knowing these facts. It might encourage you to apply to Canada before applying anywhere else. If you want a secure future for you and for your family, then applying to Canada might be beneficial for you. Our consultancy services also include free assessment for immigration and study visas. Grab the opportunity and get your assessment done for free! 
Canada remains 7th in the World Happiness Report rankings. Canada welcomes more than 200,000 international students every year, so try out your luck; you might be one of those lucky ones.
We will help you to study or work in the desired country. The complete process will be under our expert supervision. From the process of sorting out your desired country, selecting the program, bachelor's, masters, or Ph.D., filling out its application form, free study opportunities, Scholarships, and accommodation, till the day of your flight. We will be with you. We are one of the top study consultants across Pakistan.
Our firm is a professional Best consultancy provider, delivering the conveniences of Study-Visa, with the motive of helping the students, while providing top-notch consultancy assistance. We aim to help our clients to pursue their career or their dream of studying abroad or helping them to complete their process of immigration. We provide students various offers to study abroad including top study destinations UK, USA, Australia, Canada, and European countries (Germany, Denmark, Sweden, England, France, Netherlands, and many other destinations). Pakistan has numerous Visa consultants that are working in the field. We claim that we are one of the top advisors to the students. With our trained and experienced agents, we provide our expertise to the students by guiding them with the true path for their higher studies. It is our top-most priority to make our clients satisfied with our services. The skill is to get the best one and support the process accurately to get what you desire. It distinguishes us from others. Top Consultants for study in Canada. Free assessment. Professional consultancy services in Lahore.
Give us a call and book a free appointment! Don't miss the opportunity.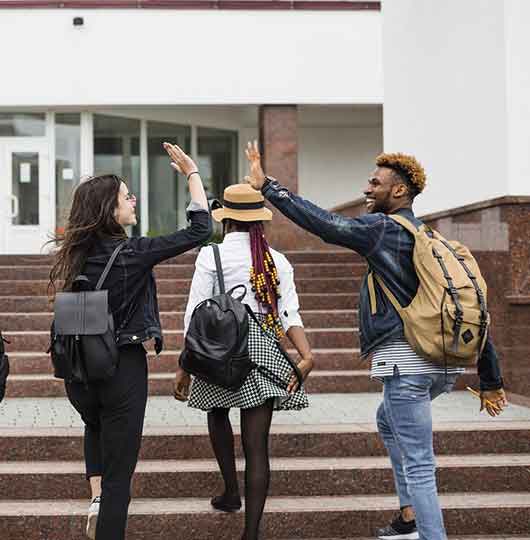 You can apply Visa & immigration from any where

More than 20+ years of experience of our Lawyer

Best Coaching & Exam Preparation with our Coaching center

30+ Country Immigration and Trusted by thousand of people

We Provide Immigration Services Form Experience Agents