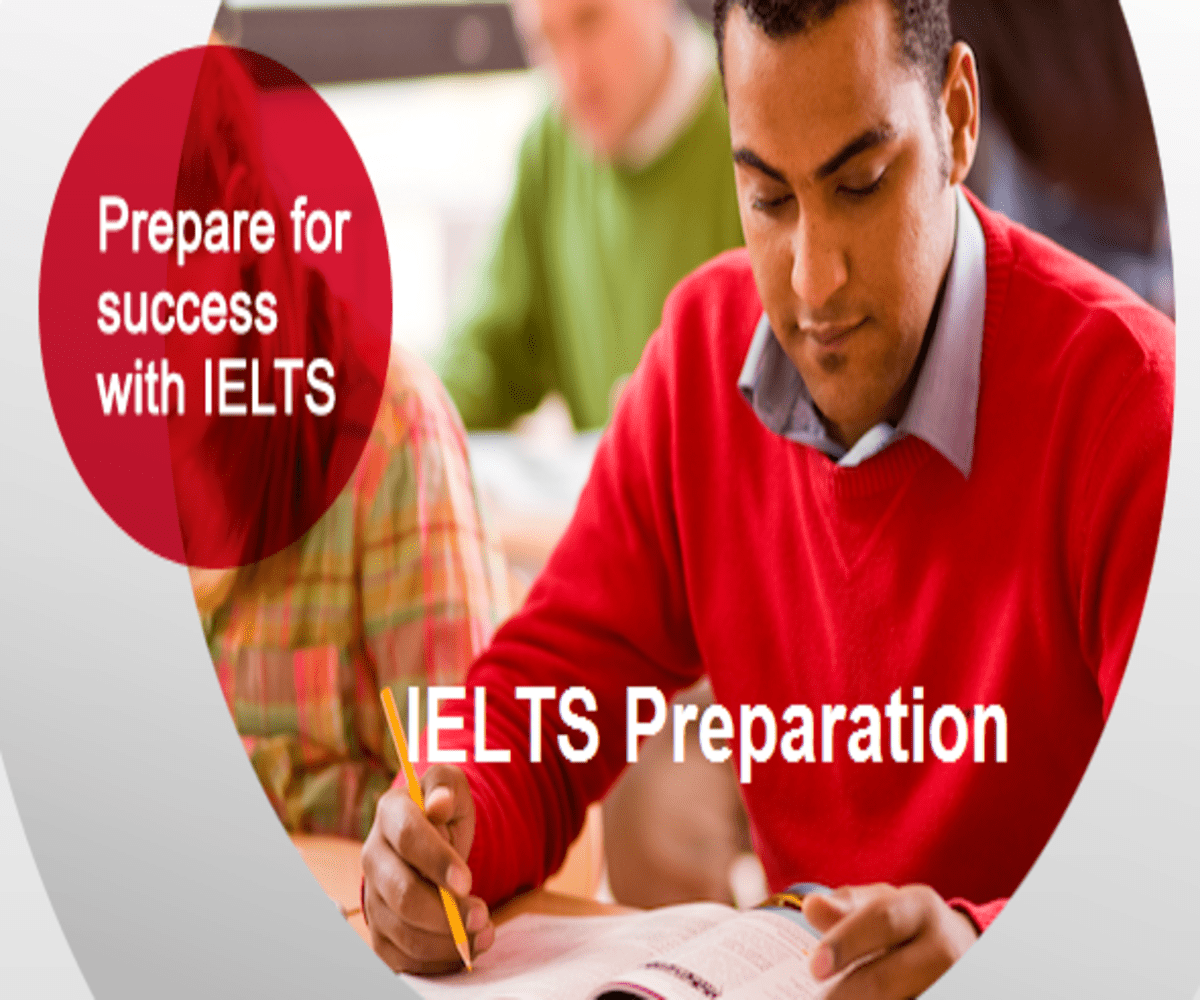 IELTS preparation in pakistan
Since the globalization, the trend of traveling to the developed countries has not stopped. People have always been striving to make themselves well-settled. Similarly, people have been traveling for work, technical training, immigration, and educational purpose. The English speaking countries of the USA, UK, Australia, New Zealand, Canada, Ireland and some other countries that accept English. They have set some standards to check the English skills of immigrants, students, and technical workers in order to allow them to stay and work in the country. Back to 30 years, the British Council, IELTS Australia, and Cambridge Assessment English introduced IELTS as a regulated test for proficiency in English. More than 10,000 educational institutes assess the grades of students based on IELTS. So if you are looking for best IELTS preparation institute in Pakistan than HSA CONSULTANT will be the right option.
IELTS stands for International English Language Testing System, having more than 1200 test centers across the world. It is one of the majorly taken tests around the world, with the increasing number of test-takers. The UK Visas and Immigration approves only IELTS as a secured test. The validity of the test report is 2 years.
There are two basic types of IELTS test:
IELTS Academic
IELTS General Training
In this article, you will get to know about IELTS, for which purposes this test is used and what are the major portions of the test.
Purpose:
The major purpose of this test is to examine the English skills for non-native English speakers. Further, there are additional categories to assess the skills of the test takers. This test is further divided into four modules of:
Reading
Writing
Listening
Speaking
As discussed earlier, the two types of IELTS tests, that are General Training and Academic. In both of the tests, the listening and speaking portions are the same, but there are differences in other portions depending upon the category of the test.
IELTS Academic:
The top institutes in the English speaking countries that support the admissions for international students require IELTS Academic. The purpose of the IELTS academic is to evaluate the students whether they are ready for their professional studies abroad. The students that apply abroad for higher or professional studies undertake IELTS, to show their abilities of English. So, the institutes can assess whether they are capable of studying in the English Language.
The duration of this test is about 2 hours 45 minutes.
IELTS academic comprises of:
Listening
Speaking
Academic Writing
Academic Reading
The writing and reading of this version are different from the general training test.
Academic Writing
The duration of this portion is about 60 minutes.  The topics of academic writing portions are usually related to undergraduate and postgraduate programs.
This portion is divided into two tasks: Task 1 and Task 2.
Task 1: In this task, graphs, diagrams, stats or other pictorial information is provided, and it may be asked to describe the chart that which kind of information it is portraying, in your own words. In simple terms, what you see in the graphs or in the pictorial form, you have to describe that particular information in words. The minimum length should be about 150 words, however, there is no restriction of writing more than 150 words. The writing style here is not necessary to be adopted formally.
How to secure more marks in this portion?
If you follow these steps, it is guaranteed that you will get a good band. There are certain points that you need to consider before attempting the portion. First of all, make it quite sure that you have written more than 150 words. If you write less than 150 words than there is deduction. Completion of task is necessary. Secondly, the clarity and fluency used to describe the graphs also determines your score. The proper use of logical connectors, pronouns and conjunctions matter. Similarly, how you understand the graphs and how conveniently you describe the task. Vocabulary skills and sentence structure also matter. So, if you develop a better grip over all these points. Surely, you can get an expert-level band.
Task 2: In this question, you have to write an essay in a formal style, whether depends upon the topic it may be argumentative or opinion-based. Its minimum length should be 250 words, if less than 250 words are written, there is a deduction in score. Remember that, this portion carries twice marks than task 1. Some common topics which were asked in the previous tests were related to the following topics. However, this might not be necessary that essay topics will surely come from these topics.
Business
Communication
History
Arts
Society
Media
Advertisement
Environment
Education
Social issues
Personality
Crime
 How to secure more marks in this portion?
If you follow these steps, it is guaranteed that you will get a good band. There are certain points that you need to consider before attempting the portion. First of all, make it quite sure that you have written at least 250 words. If you write less than 250 words than there is deduction. The proper way should be used to write an essay, as there should be proper shreds of evidence and claims to support what you write. The proper use of logical connectors, pronouns and conjunctions matter. Similarly, how you convey your point properly, use of correct punctuation, grammar and vocabulary helps you to score more.
Academic Reading
The duration for this portion is about 60 minutes. There are 40 questions asked, in the way of reading comprehension. This portion is specially designed to assess the reading skills of the test takers. The reading skills involves the understanding of the main ideas of the passages, the tone of the authors, argument or opinion-based, analysis, skimming, purpose and attitude of the author. The questions asked are multiple-choice, short questions, detecting writer's opinion, tone, attitude, matching headings, sentence completion, matching the sentences, flow-charts and labelling the diagrams. Each question carries 1 mark. These reading sources are obtained from various newspapers, books, magazines and journals.
The detailed descriptions about the question types are explained, the source of the question type is obtained from the official website of IELTS.
Task 1: Multiple choices
Task 2: Information identification questions
Task 3: Identification of writer's views
Task 4: Matching of Information
Task 5: Matching headings
Task 6: Matching features
Task 7: Matching of ending of sentences
Task 8: Sentences completion
Task 9: Summary/comparison of flow charts
Task 10: Labelling of the diagram
Task 11: Short question answers
However, the number of questions from this range is variable.
How to secure more marks in this portion?
The answer to the question, how to secure more marks and how to increase the reading skills. There are certain steps which help you to improve your reading skills. Skimming skills help a lot in regard, rather than reading the whole paragraph or passage. Just to skim over the passage and mark the main or central idea can help in marking the correct answers. Another way is to read the passage thoroughly and try to answer the question that what the author is trying to say or what the tone the author is using, to convey the message. Try to manage your time. If you face any difficulty in answering the question, it's better to leave that question for the end, show a better grip over vocabulary. By increasing your reading speed, it gives you an advantage of completing your test on time. Try to observe the main idea, look for the answers, and use the elimination method by eliminating the wrong answers from the options. If you are giving the test on the hard form, then you should highlight or mark the points, which you think that portrays the main idea. In the end, try to calm yourself. Don't get panic.
IELTS General training
As discussed earlier the purpose of IELTS academic was to enroll in professional education. The general training IELTS also tests the English abilities of the candidates who want to migrate into the English speaking countries, work or training programs or secondary level education. The IELTS general training tests the abilities especially in social situations and workplace situations.
IELTS general training comprises of:
Listening
Speaking
General Writing
General Reading
General Writing
Likewise the academic writing portion, the general writing portion has two tasks: task 1 and task 2. But there are different questions asked in the portion. The detailed description of the tasks is explained below.
Duration: The duration of this section is 60 minutes.
Task 1:In this task, the candidates are provided with certain situations and are asked to write about 150 words. They may be asked to write about a situation or to write a response to a certain situation. The response written may be adopted in the semi-formal style. There is a deduction if less than 150 words are written.  However, the commonly asked situations are:
Everyday situations
Writing to a college accommodation
Writing to employer
Writing about time management
Writing to a local newspaper
Writing to an airport
Writing to a renting agency
However, the common and everyday situations are provided to write about.
The topics are obtained from the official website of IELTS. (www.ielts.org)
How to secure more marks in the portion?
Follow the same method, as described previously.
Task 2: It is an essay type of question.
Essay type: Neutral / opinion based/ discursive type
Minimum length: 250 words
Essay topics: General topics
Smoking should be banned
Should children's leisure activities be educational
Why families are not so close and how they can be brought closer
These topics are obtained from the official website of IELTS. (www.ielts.org)
Small vs. large businesses
Technology and communication
Role of teachers
However, these are some of the famous topics which might be related to task 2.
How to secure more marks in the portion?
Follow the same method, as described previously.
Duration: 30 minutes and 40 questions.
This portion is the same for General Training and Academic IELTS.
In this portion, the conversation of English speakers is played and the candidates are provided with multiple questions to solve. There are 4 modules of recordings, in which different types of questions are present.
Recording 1: A conversation between two people with the context of social issues.
Recording 2: A speech about any of social issues.
Recording 3: A conversation between four people.
Recording 4: a monologue about an academic subject.
Accents of English: American, British, Australian, Canadian and New Zealand.
Duration: 11-14 Minutes
The speaking test is divided into three parts.
Part 1: A general introduction about the candidate.
Part 2: A certain topic will be provided, and the candidate would be asked to speak about that topic.
Part 3: Questioning about the previous topic.
If you want to apply to a foreign country or want to be an immigrant than IELTS is necessary in that case.Our consultancy services also include free assessment for immigration and study visas. We also offer IELTS preparation Grab the opportunity and get your assessment done for free! 
Our firm is a professional and best consultancy provider, delivering the conveniences of Study-Visa and IELTS preparation with the motive of helping the students. While providing top-notch consultancy assistance, we aim to help our clients to pursue their career or their dream of studying abroad or helping them to complete their process of immigration. We provide students various offers to study abroad including top study destinations UK, USA, Australia, Canada, and European countries (Germany, Denmark, Sweden, England, France, Netherlands, and many other destinations). Pakistan has numerous Visa consultants that are working in the field. We claim that we are one of the top advisors to the students. With our trained and experienced agents, we provide our expertise to the students by guiding them with the true path for their higher studies. It is our top-most priority to make our clients satisfied with our services. The skill is to get thebest one and support the process accurately to get what you desire. It distinguishes us from others.
If you are looking to study abroad and you are finding difficulty in completing IELTS, than there is a great opportunity for you.Give us a call and book a free appointment! Get your IELTS done with expert level band. Don't miss the opportunity.