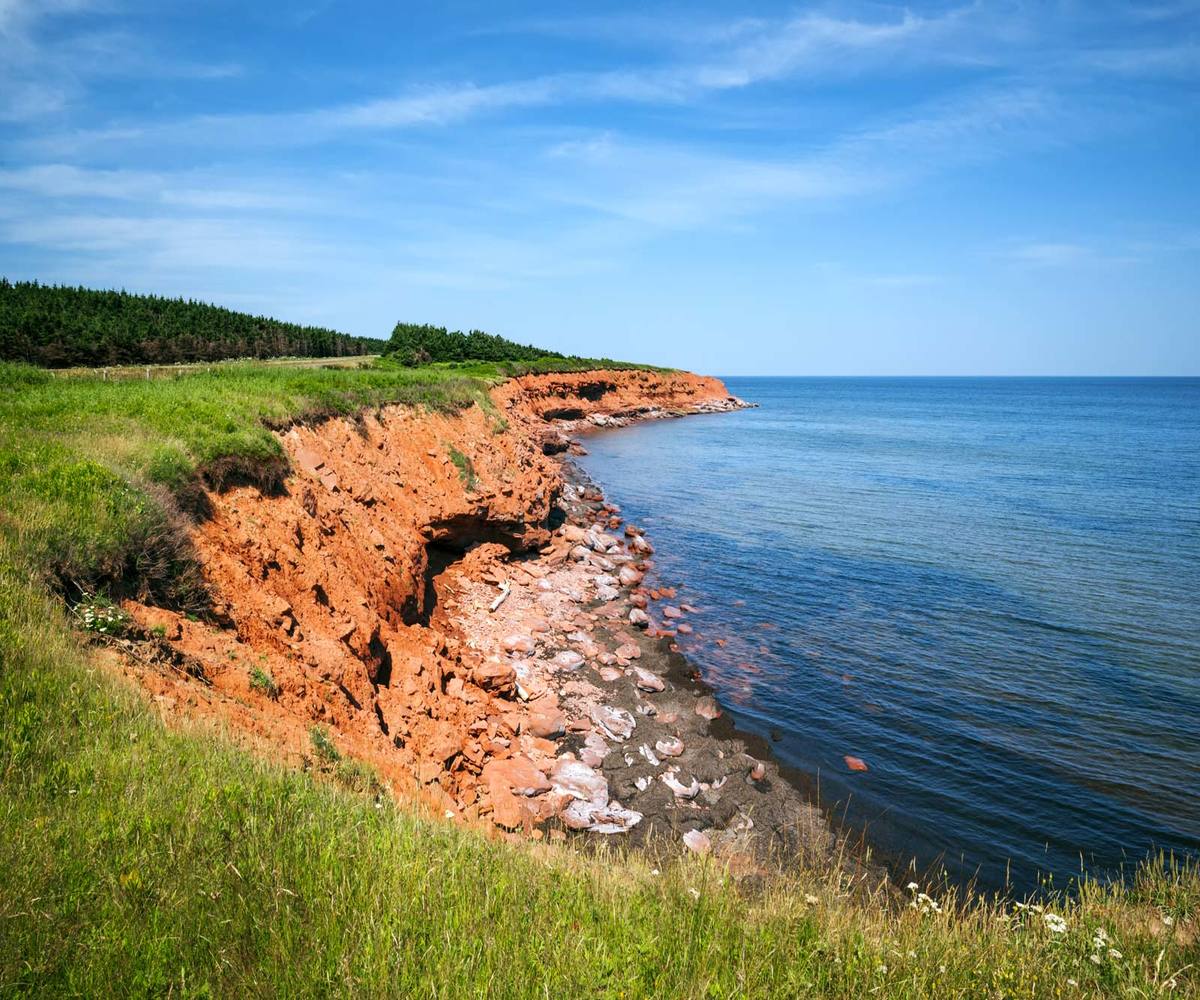 Prince Edward Island
Prince Edward Island is a Canadian oceanic province located on the eastern side of Canada. The island has red-sand beaches and has a fertile land. It is acknowledged for seafood like lobster and mussels. The province has a population of 156,947, according to the census of 2019, and covers an area of 5,660 km². The provincial capital of Prince Edward Island is Charlottetown. Prince Edward Island is a tourist site that is contributing a lot to its economy. Despite its small area and little population, the maritime province has many pros to attract immigrants.
The province's Provincial Nominee Program (PNP), the Prince Edward Island Provincial Nominee Program (PEI PNP), has three immigration channels under them immigrants can apply:
PEI Express Entry
PEI Labor Impact
PEI Business Impact
PEI Express Entry
PEI Express Entry considers the candidates who are already in the federal Entry Express Pool. Candidates must register in the federal Express Entry system. This channel prioritizes the candidates who are eligible for one of the federal economic immigration programs.
Federal Skilled Workers
Federal Skilled Traders
Canadian Experience Class
PEI Labor Impact
PEI Labor Impact is for foreign workers and recent graduates. Any candidate who has a job offer from a PEI employer can apply for permanent residency. This channel has further sub-channels:
Skilled Workers in PEI: This sub-channel allows Skilled Workers to apply for permanent residency.
Skilled Workers Outside Canada: The workers who are currently outside Canada and have fulfilled the initial immigration requirements can also apply.
Critical Worker: This sub-channel is to overcome the shortage of specific workers in the province.
International Graduate: Recent graduates who are working in the province can benefit from International Graduate Program.
PEI Business Impact
PEI Business Impact is to facilitate individuals who intend to own a business or want to invest in one. They can also attain a work permit if they invest in a PEI business. It is much beneficial for applying for permanent residency by-the-way.
We are offering a step to step guide in business immigration. We have expert and experienced consultants working in Canada.
So if you want to know more about Canadian immigration, we're here to assist you with a comprehensive guide for the whole Immigration process.
Canadian immigration is considered a perfect opportunity for anyone. After having a look at these facts, you'll surely be interested to apply for Canadian Immigration. If you want a secure future for you and your family, then applying to Canada might be the right choice for you. Along with proper guidance and support, our consultancy services also include free assessment for immigration. Grab the opportunity and get your evaluation done for free!
The entire process will be under our expert supervision. From the initial step of filling out your forms until boarding the plane, we'll be there for you! We are one of the best immigration consultants across Pakistan.
Our firm is a professional and paramount consultancy provider, delivering the conveniences of Study-Visa and immigration. With the motive of helping the clients, by providing top-notch consultancy support, we enable our clients to pursue their career and their goal of living in their dream country. We also help them to complete their process of immigration. Numerous visa consultants are providing their services in Pakistan. We claim that we are one of the best Canadian immigration consultants in Pakistan. With our trained and experienced agents, we provide our expertise to the clients by guiding them through the whole journey. It is our top-most priority to satisfy our clients through our services. The skill is to get the best one and support the process accurately to get what you desire. It distinguishes us from others. Top Consultants for Canadian immigration. Free assessment. Professional consultancy services in Lahore. Canadian Immigration for Pakistanis made easy.
Give us a call and book a free appointment! Don't miss the opportunity.