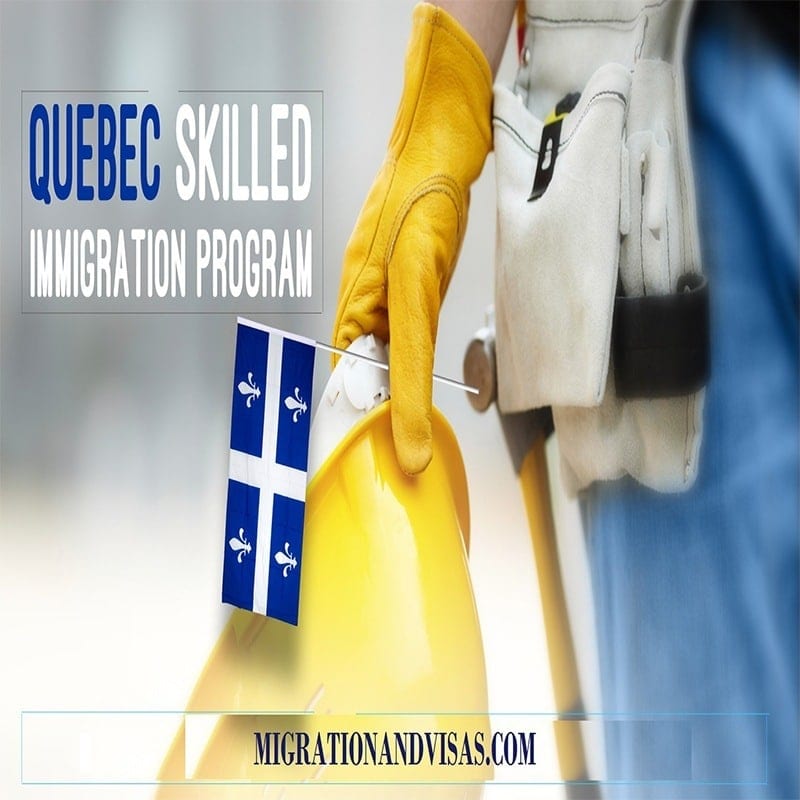 Quebec skilled worker program
Canada plans to offer immigration to 300,000 settlers per year. However, the Canadian government and IRCC have set up many immigration programs to facilitate the coming people. There are numerous programs offered. The Quebec skilled worker program is one of them.
Quebec Province
Quebec is the province of Canada. It is the only province where the French language is spoken. Similar to the federal skilled worker class, that is under control of the federal govt. this program also offers permanent residence to the immigrants. It is one of the fast track immigration programs. The Quebec skilled worker program is specifically for those people who want a permanent residence in Canada and also want to live in Quebec province.
This program is supervised under the Quebec province; Quebec immigration authority. This program is points based, your points depend on your Educational degree, work experience, and language proficiency tests.
If your qualification is not that high but you want Canadian immigration, then this program is quite an effective approach. You would be wondering that applying for Quebec province might require proficiency in the French language. It does not require you to be a French speaker. This program might be the best option for you.
We will list down certain requirements about the program:
Application Portal
The first step is to obtain a Certificate of selection (CSQ). The Quebec government has launched an online portal to submit your application for CSQ. This portal is known as Arima Online Portal. If you want to apply for this program with us, then we will provide you with complete guidelines and will help you out in filling the application.
Point grid
The point grid has factors that evaluate your points. Those are:
Education
Experience
Age
Language Ability
Past experience in Quebec
Financial setup
Children
Job offer
Do you want to know about your points? We will provide you a free evaluation.
So if you want to know more about Canadian immigration, we're here to assist you with a comprehensive guide for the whole Immigration process.
Canadian immigration is considered a perfect opportunity for anyone. After having a look at these facts, you'll surely be interested to apply for Canadian Immigration. If you want a secure future for you and your family, then applying to Canada might be the right choice for you. Along with proper guidance and support, our consultancy services also include free assessment for immigration. Grab the opportunity and get your evaluation done for free!
The entire process will be under our expert supervision. From the initial step of filling out your forms until boarding the plane, we'll be there for you! We are one of the best immigration consultants across Pakistan.
Our firm is a professional and paramount consultancy provider, delivering the conveniences of Study-Visa and immigration. With the motive of helping the clients, by providing top-notch consultancy support, we enable our clients to pursue their career and their goal of living in their dream country. We also help them to complete their process of immigration. Numerous visa consultants are providing their services in Pakistan. We claim that we are one of the best Canadian immigration consultants in Pakistan. With our trained and experienced agents, we provide our expertise to the clients by guiding them through the whole journey. It is our top-most priority to satisfy our clients through our services. The skill is to get the best one and support the process accurately to get what you desire. It distinguishes us from others. Top Consultants for Canadian immigration. Free assessment. Professional consultancy services in Lahore. Canadian Immigration for Pakistanis made easy.
Give us a call and book a free appointment! Don't miss the opportunity.