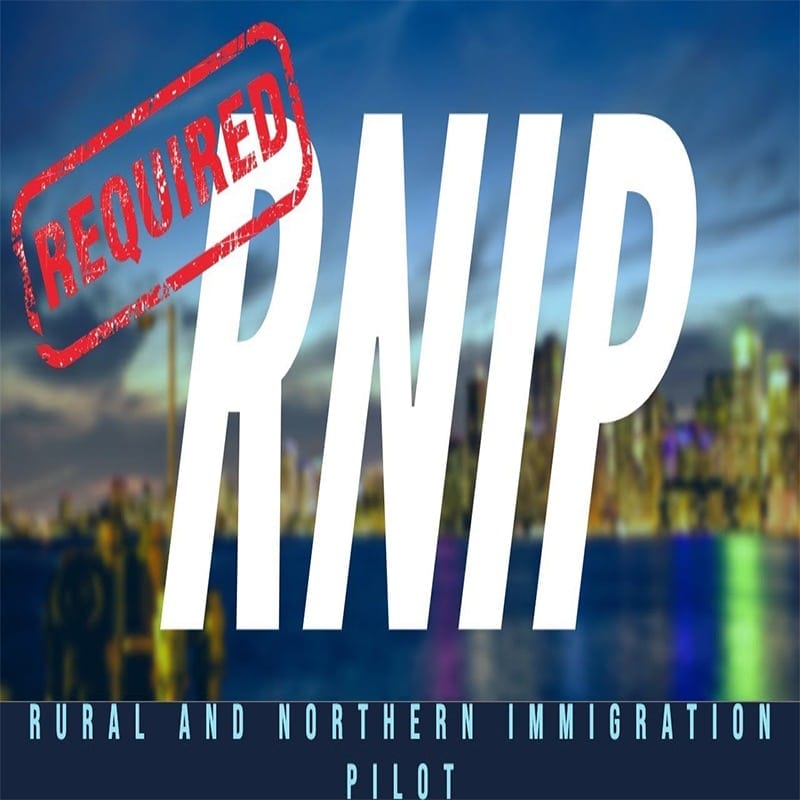 More than 40 years ago, our company's namesake, Nulla ut elementum sapien, a pulvinar augue. Sed semper sed tellus in ultrices. Nam hendrerit elit vel urna fermentum congue. Aenean varius euismod quam sed ultrices.
Rural and Northern Immigration Pilot (RNIP)
If you ever pull yourself back from the Canadian immigration process by thinking about your low qualification, then we have great news and a great opportunity for you. We can help you with the Canadian immigration process by the RNIP program.
Due to Canada's friendly and supporting behaviour towards immigrants, many people are applying for Canadian immigration. People usually apply for a federal skilled worker class and trade class in order to get permanent residence. Similarly, the immigrants opt to settle in the developed and urbanized cities of Canada like Toronto, Montreal, Vancouver, Calgary and Edmonton. These areas are generating more revenue as compared to other communities. Followed by the success of AIPP, in order to generate more trade and industrial revenue, the IRCC has introduced the Rural and Northern Immigration Pilot for assisting some communities in:
The prime purpose of this program is to attract skilled workers to underdeveloped communities. So, that they can be a part of the community and work in that particular area.
Requirements for communities
The respective department has set up some rules to regulate the immigration process and shifting to these communities. The community should have at least a population of 50,000. The community should be 75 KM away from the metropolitan area.
The provinces and their selected communities are listed also with their respective websites.
1.Ontario
North-Bay (Will be updated soon)
Sudbury (Will be updated soon)
Timmins(Will be updated soon)
Sault Ste. Marie (www.welcometossm.com)
Thunder Bay (www.gotothunderbay.com)
2.Manitoba
Brandon (www.economicdevelopmentbrandon.com)
Altona/Rhineland (seedrgpa.com)
3.Saskatchewan
Moose Jaw (Will be updated soon)
4.Alberta
5.British Columbia
West Kootenay (will be updated soon)
Trail (will be updated soon)
Castlegar (will be updated soon)
Rossland (will be updated soon)
Nelson (will be updated soon)
6.Nunavut
7.Northwest territories
8.Yukon
In addition to this, each community has also listed its specific requirements that may vary. The requirements can be checked on the websites of the communities.
Language Requirements
The applicant must possess the language requirements depending upon the (National Occupational Classification). The requirements are listed on the official Canadian immigration website.
Educational requirements
Diploma from a Canadian high school
OR
Furthermore, the foreign degrees that are evaluated by Canadian technical institutes( Ontario School, Red seal) are also acceptable. The equivalency certificates by high schools or technical schools. The ECA report must be less than 5 years old on the date of application.
Affordability
Unless the applicant is employed legally in Canada, the applicant must provide evidence of financial strength. The candidate must be capable of bearing the expenses of the family.
Permissible to live in Canada
The candidate must be admissible to Canada and must not possess any criminal record or medical inability.
Work experience
1 year of full-time work experience in the past 3 years.
Duties must match as listed in the forms of NOC.
Exemptions for international students
The federal government has also set some exemptions of work experience for the international students if they intend to get permanent residence.
If the applicant possesses any degree/diploma/certification having a duration of more than 2 years and the applicants have also lived in the same community from 16 to 24 months. Additionally, the candidate has also received the credential no more than the span of 18 months.
OR
A master or higher degree and applicant has studied the same degree in the community, has lived here since the start of education and the candidate has also received the credential no more than the span of 18 months
Procedure for permanent residence
Candidates must meet the requirements set up by the federal government.
Candidates must meet the requirements set up by the same community.
Eligibility of job
Acceptance letter of job
Community recommended candidates
If the candidates fulfill all the requirements, then they are eligible to apply for permanent residence.
So if you want to know more about Canadian immigration, we're here to assist you with a comprehensive guide for the whole Immigration process.
Canadian immigration is considered a perfect opportunity for anyone. After having a look at these facts, you'll surely be interested to apply for Canadian Immigration. If you want a secure future for you and your family, then applying to Canada might be the right choice for you. Along with proper guidance and support, our consultancy services also include free assessment for immigration. Grab the opportunity and get your evaluation done for free!
The entire process will be under our expert supervision. From the initial step of filling out your forms until boarding the plane, we'll be there for you! We are one of the best immigration consultants across Pakistan.
Our firm is a professional and paramount consultancy provider, delivering the conveniences of Study-Visa and immigration. With the motive of helping the clients, by providing top-notch consultancy support, we enable our clients to pursue their career and their goal of living in their dream country. We also help them to complete their process of immigration. Numerous visa consultants are providing their services in Pakistan. We claim that we are one of the best Canadian immigration consultants in Pakistan. With our trained and experienced agents, we provide our expertise to the clients by guiding them through the whole journey. It is our top-most priority to satisfy our clients through our services. The skill is to get the best one and support the process accurately to get what you desire. It distinguishes us from others. Top Consultants for Canadian immigration. Free assessment. Professional consultancy services in Lahore. Canadian Immigration for Pakistanis made easy.
Give us a call and book a free appointment! Don't miss the opportunity.