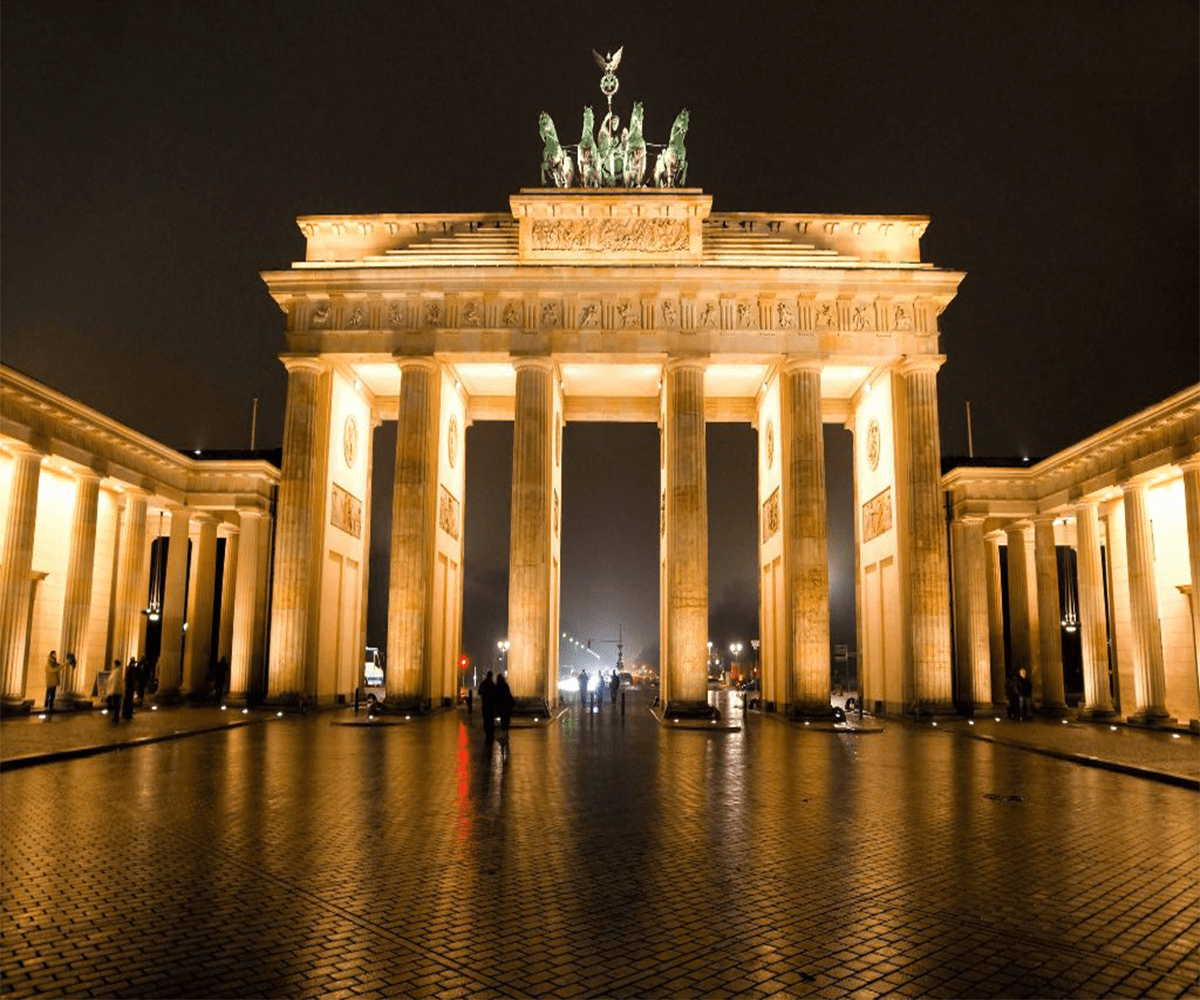 Study In Germany: A Complete Guide for Students
Germany is a western European country that is well known for its history related to WWII, the automotive industry, Oktoberfest and the prominent of all which is a free study in Germany. Germany is considered one of the safest countries around the world and study in Germany is increasing in ranks day by day.
Recently, it had been seen as a trend in the students regarding the study in Germany. Due to many facilities countrywide, high standard of living, growing economy, best study system, high level of innovation and many other factors, it is seen that 374,951 were enrolled in German higher education institutions. Germany is home to about 300 public sector universities. These universities offer more than 1,000 programs.
Germany is offering a wide range of scholarships for international students for bachelors, masters and Ph.D. levels. While being from the EU, it does not require a residence permit, but if you are from outside EU it only requires a residence permit to study free in Germany. Hence, if you are a student and you want to study in Germany, this article might be the answer to your question that how to apply for study in Germany? How to study in Germany from Pakistan? The answer lies in the article.
Here we are listing some of the points which are the answers to your questions.
Why Study in Germany?
For a student, this question is of immense importance that where they should study, if they are planning for abroad. Then, a study in Germany is a worthy option to go for. It was seen that Germany was becoming so much populous among students to study. So, what has Germany got, It has top-class universities, growing economy, high employment rate, high living standard, an affordable living which includes food, accommodation, transportation, commodities, diverse environment, fascinating landmarks, interesting history, low tuition fees, friendly people and a lot more to explore.
Highest Paying Professions in Germany
Some of the highest paying jobs in Germany are listed:
Managing director
Government Job's
Banking Sector
Physician
IT specialist
Engineer
Lawyer
Medicine field
Teaching
Living cost in Germany
If you have finally decided that you would go for Germany for higher studies than it is better to know that how much does it cost to live in Germany, in terms of food, accommodation and transportation.
Food cost: The average food cost in a mid-range restaurant costs approximately between 10€ – 50€.
A water bottle costs 2€.
Accommodation: The apartment (1 bedroom) costs between 700€-750€.
: The apartment (3 bedrooms) costs between 1000€-1500€.
Transportation: One-way ticket for local transport costs2.80 €.
Proof of Work
It is mandatory for the applicants to submit the professional work proof of two years and current work status.
Required documents:
Certificates of Employment
Letter of reference from the employee
Complete your Bachelor's in Germany
After completing high school there are countless opportunities in Germany with a diverse range of undergraduate programs. We cordially invite you to pay a visit to us and get informed about each and everything you have in mind. We can help you in career counselling and till finding out your desired program. We can help you to pursue your degree in the renowned institutions in Berlin, GISMA Business School, this institute offers a wide range of internationally recognized B.A and B.Sc. Undergraduates degrees in the fields of Business, IT, Finance, digital marketing and more. The University pathway program is also offered by us, in which you can enroll yourself and learn the German Language.
Study Computer Science in Germany
Out of all EU countries, Germany is considered the hub of digitalization. Many students are opting for the field of computer science, so while applying internationally they also consider applying to Germany for the respective field.
Top universities for computer science degrees in universities are listed
Language skills
To study courses in German (6 months preparation for the German Language )
For courses in English:IELTS ( Minimum6 Bands)
German language requirement to study in Germany
Students or immigrants must possess sufficient knowledge about the German language. There are requirements to study in Germany
Grip over German and English Language
German is the national language, due to which some courses are taught in the German Language
You should have the certificate for the German Language test
Bachelor Study requires a minimum skill of C1 level of CEFR or DSH II.
For Masters: DSH I or DSH II
Study In Germany Without IELTS
Many of the countries require IELTS to be cleared bands for the study visa or as a medium for entry in their country, IELTS is for checking the person able to speak, read, listen and write English. The test is for the major countries where is English is a medium of communication between the people.  The main issue the people face is of the non-English speaking regions like Pakistan, India, Sri Lanka and Bangladesh etc. The students or the immigrants from these countries consider IELTS as a barrier, which might be for them because People from these regions might not be too proficient in English. IELTS is not as difficult as it is presented. Study in Germany is a great opportunity for Pakistani Students who wish to go there. Our expert consultancy and IELTS preparation guide will not let you down in terms of IELTS. We will help you to achieve your desired band in IELTS.
Study and Work in Germany
Work and study at the same time in Germany are possible. There are two different conditions for International Students (EU /non-EU)
EU students:
The students from within the European Union Countries are allowed to work and study at the same time, without any restriction in the German market.
They are allowed to work 20hrs per week.
Students outside from EU:
They are also allowed to Work and Study
120 days full
Non-EU students are not allowed to work in free-lance space.
After completing your degree, you can apply for an EU blue card
Student Life in Germany
Study in Germany is considered to be a top destination for international students. At now 73,975 Pakistanis are living in Germany (Wikipedia). Many students from the previous years were seen going to Germany for their higher studies. The majority of the students in Pakistan cannot afford the tuition fees for the Private institutes and whereas in the govt. In the sector, there are few seats for the students to be reserved. Due to this reason, many students from Pakistan go to Germany due to its facilities to the students, free study in Germany, scholarships, no IELTS requirements. The students living in Germany are quite satisfied, they work and study. They do part-time jobs to cover their expenses and eventually many of them go for permanent residence,
Our firm is a professional Best consultancy provider, delivering the conveniences of Study-Visa, with the motive of helping the students, while providing top-notch consultancy assistance. We aim to help our clients to pursue their career or their dream of studying abroad or helping them to complete their process of immigration. We provide students various offers to study abroad including top study destinations UK, USA, Australia, Canada and European countries (Germany, Denmark, Sweden, England, and Finland, France, Netherlands and many other destinations). Pakistan has numerous Visa consultants that are working in the field. We claim that we are one of the top advisors to the students. With our trained and experienced agents, we provide our expertise to the students by guiding them with the true path for their higher studies. It is our top-most priority to make our clients satisfied with our services. The skill is to get the best one and support the process accurately to get what you desire. It distinguishes us from others.
Study in Germany. Step by Step process guideline. Study undergraduate programs in Germany.