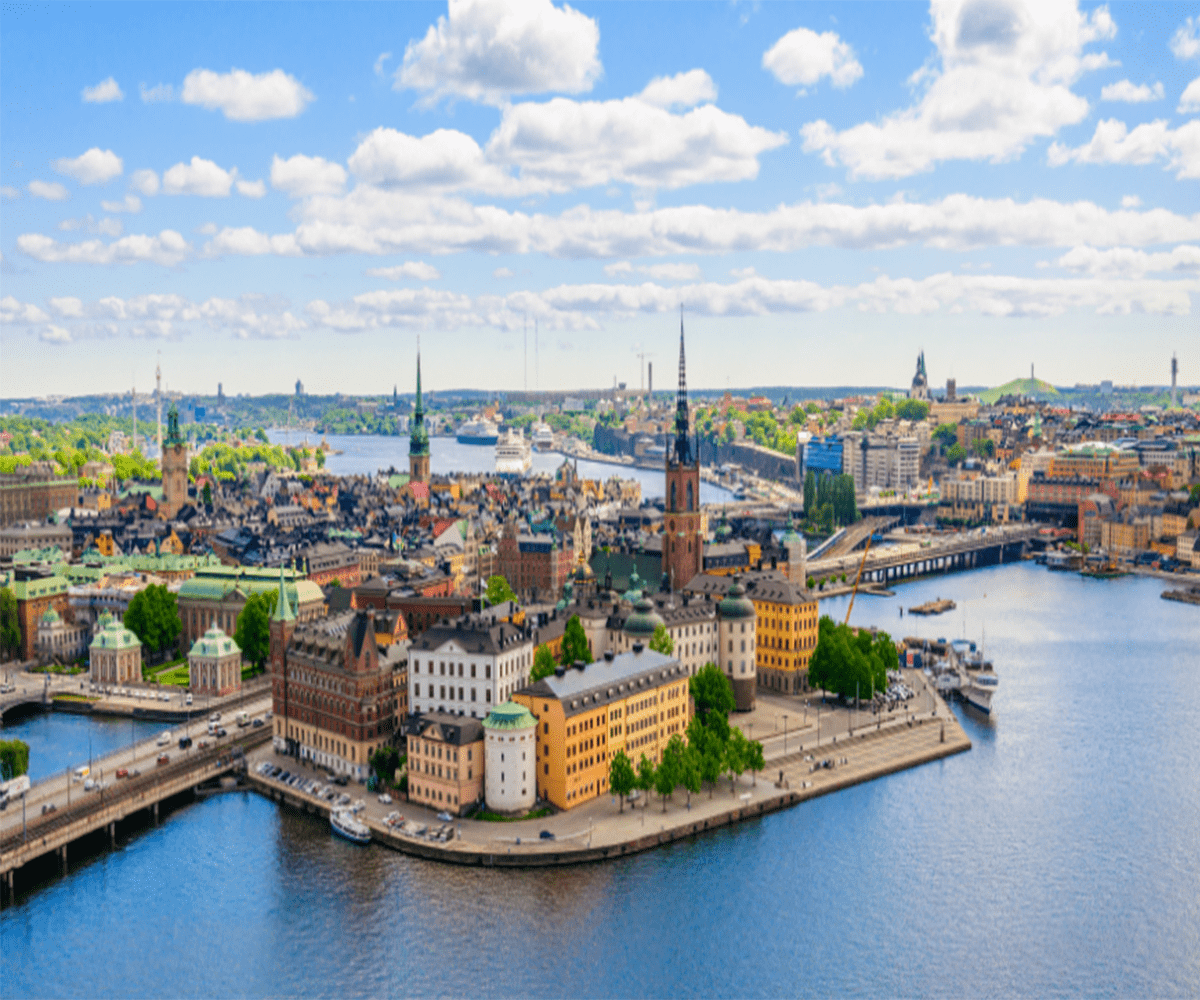 Study in Sweden: A complete approach
Students across the world are always in the search for new opportunities to pursue their higher studies. Here, we suggest that a study in Sweden is also a good approach for the students. Sweden is a Scandinavian country located in Europe. Study in Sweden is a top-most priority for the government.
Sweden welcomed more than 37,000+ students in previous years. The education system in Sweden is a modern approach for the students. Study in Sweden or education system here is decentralized, meaning that the federal government has transferred all of its authorities to local authorities that allow the local authorities to design and develop education policies and rules on their own, with the only requirement of attaining certain goals which are set by the federal government.
The Swedish government is trying to invest more in the education sector from the previous years to meet the education system of other countries. Our complete consultant services will allow our clients to study in Sweden, complete guidance will be given to them. We will help you to study in Sweden from Pakistan. If you want to study in Sweden then give us a call and book an appointment for further details:
Here we are listing some points which might entertain all your queries:
Why Study in Sweden?
This question might be aroused in your mind that why study in Sweden when there are better options available. Study in Sweden is one of the top emerging trends in the northern European countries, that's why it can be seen that 37000+ students were seen to be coming in this land to pursue their studies. The crime rate here is quite low, it is the growing economy, better lifestyle, higher pay scales and the most prominent of all is a free study in Sweden. This country is well known for its welcoming and great attitude towards international students. The courses offered here are taught entirely in English.
Scholarships in Sweden for Pakistani Students
Besides all the tuition fees and other expenses, like many of the European countries, there are many scholarships available for international students, which include Pakistani students. 3 types of scholarships are offered:
Scholarships offered by Government
These are fully funded scholarships that are offered by the government, which support the free study in Sweden. This may cover medical expenses, tuition fees, Textbook fees, and other allowances.
Scholarships offered by Universities
These scholarships are offered by institutes on their own behalf, like beside the government, the institute allows you to study in and the university will fund your expenses.
Scholarships offered by different organizations and foundations
Many charitable organizations and foundations often set up scholarships on the donations.
Swedish Universities offering Scholarships
Here is the list of the universities that offer scholarships:
Dalarna University
Halmstad University
Jönköping University
KTH Royal Institute of Technology
Linköping University
Linnaeus University
Umeå University
University of Gothenburg
University of Skövde
Uppsala University
Study in Sweden Requirements
The requirements for the bachelor'sprogram are:
The students should have their higher school education completed ( Intermediate)
They must possess proficiency in English.
The requirements to study master'sprogram are:
Must have a Bachelor's degree from a recognized university internationally.
Proficiency in English. Usually through IELTS or TOEFL.
Our services also the preparation of IELTS. We will guide you each and everything which you need to know.
Study in Sweden without IELTS
Like other countries in Europe that don't require IELTS, the same case is with Sweden. You can study in Sweden from Pakistan without IELTS. IELTS is not necessary for the admissions in the universities in Master's programs.
If you have done a bachelor in the field of Engineering, Computer Sciences, medicine and relevant fields. Then IELTS is not required.
Work and study in Sweden
There lies a great opportunity for international students to work and study. International students can work in the country. After completing their bachelor's, they can apply for the work permit.
We will help you to study or work in the desired country. The complete process will be under our expert supervision. From the process of sorting out your desired country, selecting the program, bachelor's, masters or Ph.D., filling out its application form, free study opportunities, Scholarships and accommodation, till the day to your flight. We will be with you. We are one of the top study in Sweden consultant in Islamabad or across Pakistan.
Our firm is a professional Best consultancy provider, delivering the conveniences of Study-Visa, with the motive of helping the students, while providing top-notch consultancy assistance. We aim to help our clients to pursue their career or their dream of studying abroad or helping them to complete their process of immigration. We provide students various offers to study abroad including top study destinations UK, USA, Australia, Canada and European countries (Germany, Denmark, Sweden, UK and many other destinations. Pakistan has numerous Visa consultants that are working in the field. We claim that we are one of the top advisors to the students. With our trained and experienced agents, we provide our expertise to the students by guiding them with the true path for their higher studies. It is our top-most priority to make our clients satisfied with our services. The skill is to get the best one and support the process accurately to get what you desire. It distinguishes us from others.
Give us a call and book a free appointment! Don't miss the opportunity.
A complete guide to study in Sweden. Details about universities in Sweden. Work and study in Sweden.
Helping the students to study in Sweden and helping them to secure admissions in universities.